La Fédération Française de Spéléologie reconduit l'organisation des rassemblements internationaux autour du gouffre Berger. Pour visiter une des plus prestigieuses cavités d'Europe, participer à l'entretien du site, rencontrer les premiers explorateurs du premier -1000 mondial... ce sera du 20 juillet au 10 août 2021 !
Vous pourrez aussi profiter d'un opportunité exceptionnelle cette année : le 18ème congrès de l'Union Internationale de Spéléologie, à quelques kilomètres, du 25 juillet au 1er août.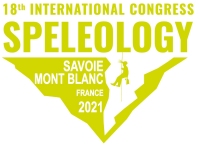 French Federation of Speleology is renewing the international gathering around Gouffre Berger. To visit one of the most prestigious cave in Europe, participate in site maintenance, meet the first explorers of the first -1000 worldwide... it will be from 20 July to 10 August 2021!
You will also be able to take advantage of an exceptional opportunity this year : the 18th congress of the International Union of Speleology, a few kilometres away, from 25 July to 1 August.